With over 70 years of experience, Southwire is one of the leading wire and cable manufacturers in North America and around the world. Southwire was founded in 1950 by Roy Richards, Sr. with three used machines and 12 employees. Over time, the company grew, and it expanded into Canada in 2006. Today, they employ over 8000 people across North America.
Like Sonepar, Southwire is family-owned and their success has come from their commitment to hard work, social responsibility, and innovation. We are proud to be an authorized Southwire distributor and official SIMpull Solutions® partner.
Texcan stocks Southwire's Teck cables, building wire, power cables and portable cords, utility cables, unarmoured medium voltage cables, mining cables, welding and SDN cables, automotive cables, transit cables, and more. With over 16000+ products stocked in 7 locations across Canada, we have the wire and cable you need for your next project. Call us today to learn more.
Product Spotlight: SIMpull Solutions®
Southwire's patented SIMpull Solutions® have some of the best time-saving equipment you'll find for cable installations anywhere. Their SIMpull™ reel's ease of movement allows one worker to maneuver the reel and set up a cable pull in minutes. The paralleling process also means that you can stack reels with multiple pulls on a single reel – eliminating the need for multiple reels for any given pull.
But wait, there's more! The cables themselves are easy to pull thanks to Southwire's SIMpull® NoLube® Jackets and their SIMpull Head™ Pulling Grips. The SIMpull Head™ Pulling Grips can be pre-installed by Texcan to save time on site. Altogether, Southwire's SIMpull Solutions® create a bespoke cable pulling experience like nothing else.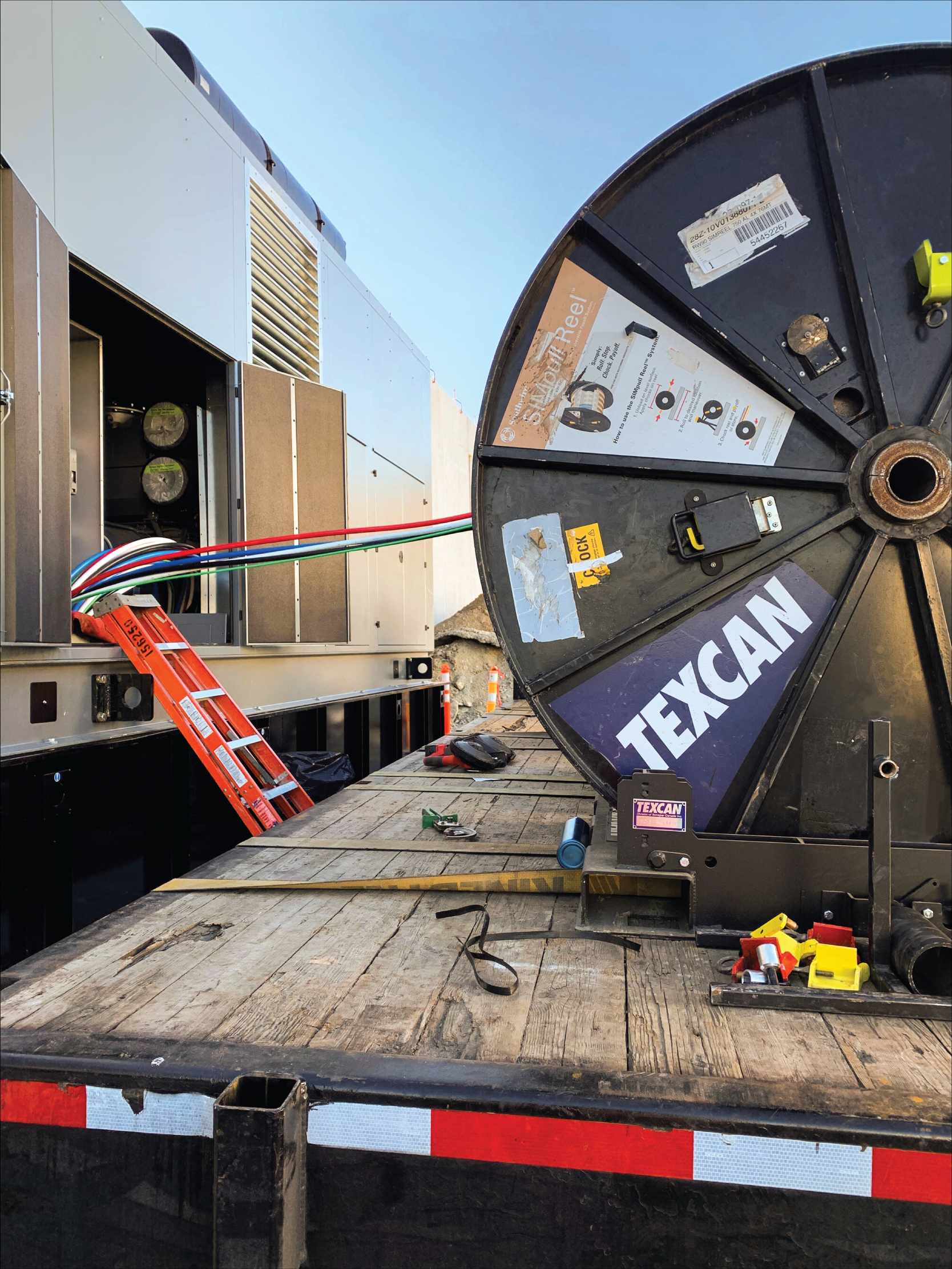 For more information: