REVOLUTIONARY INNOVATION THAT CHANGES THE WAY BUILDING WIRE IS INSTALLED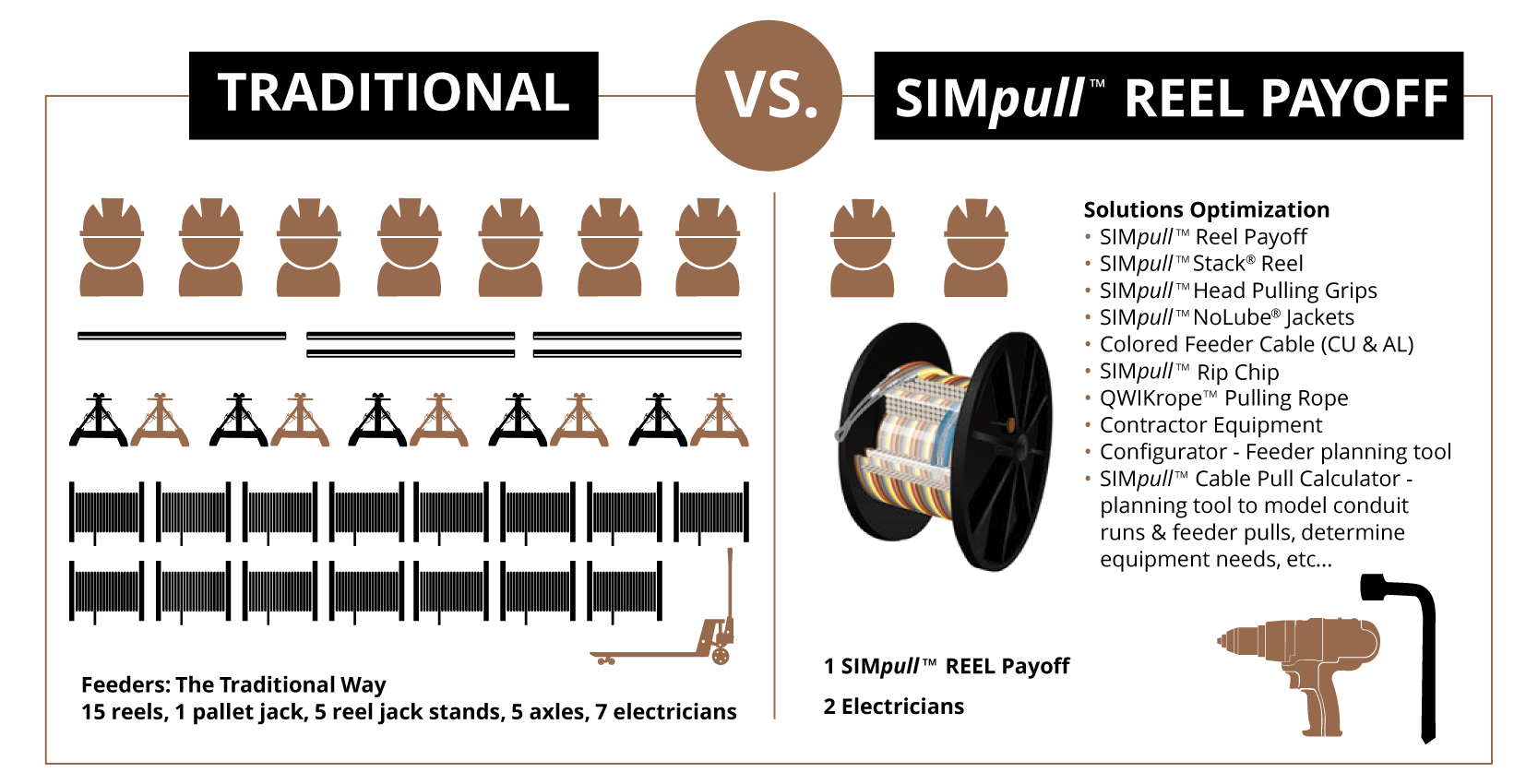 Southwire's SIMpull Solutions® speeds up installation time, creates a safer work environment, and revolutionizes the way you pull cable today!
Discover the future of electrical wire installations with Southwire's cutting-edge SIMpull Solutions®. Designed to simplify and enhance every step of the process, from cable pulling to material handling, these revolutionary solutions are engineered to elevate efficiency, reduce labour, and ensure utmost safety.
TIME SAVING TOOLS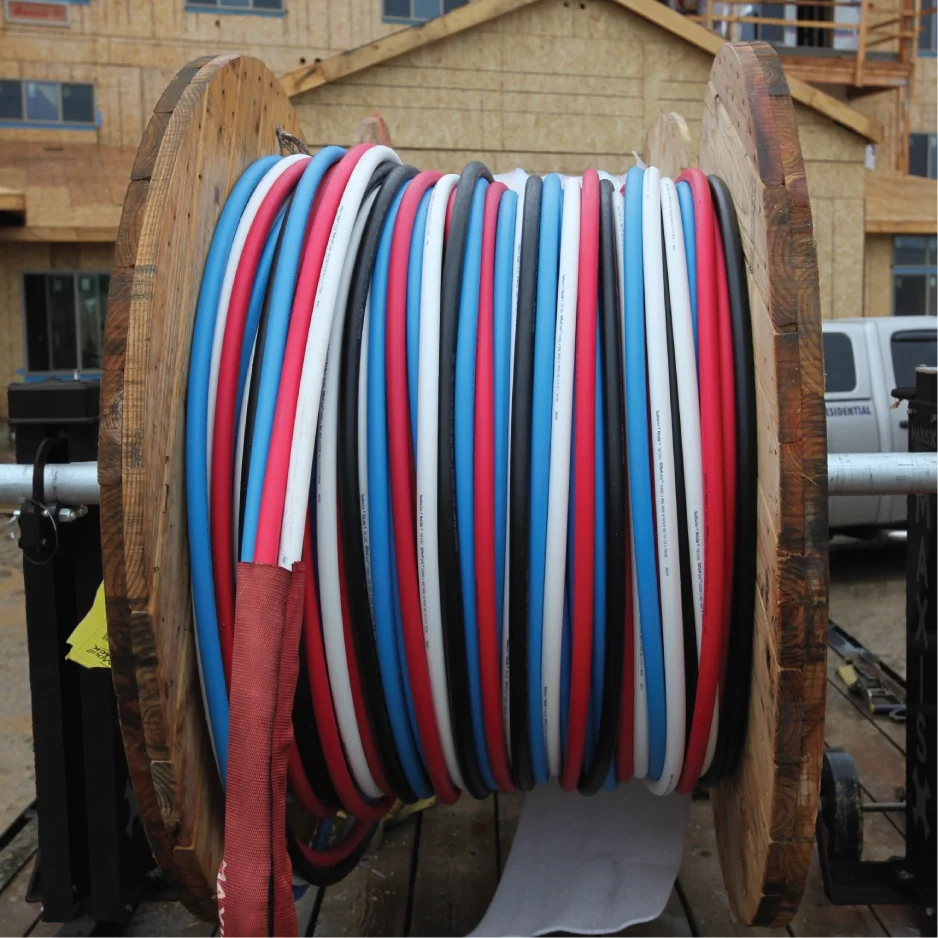 SIMpull Stack™ Reels
Parallel and the original, patented SIMpull Stack™reels allow you to combine multiple pulls on one single reel. ONE REEL with up to 5 wires of individually coloured conductors, for up to 4 pulls, depending on the size of the cable and length of the pull.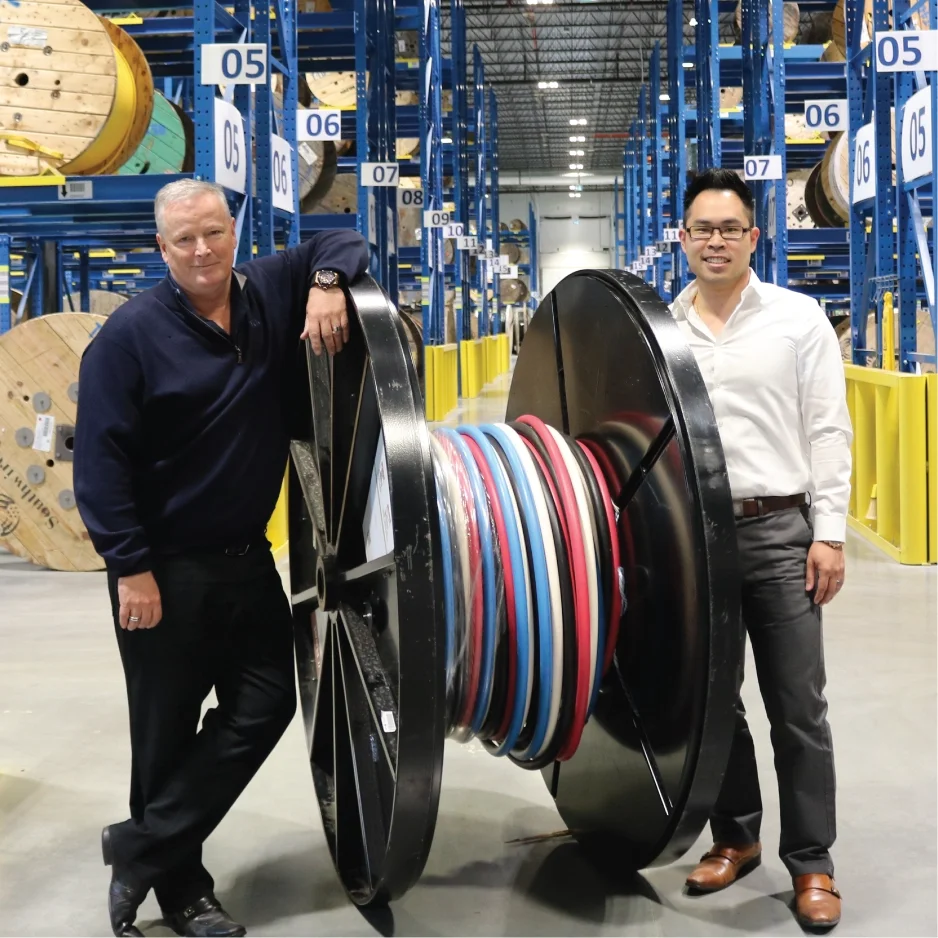 SIMpull REEL™
A traditional cable pull typically requires a tremendous amount of labour, equipment, and time to move, set up, and pay off feeder cables safely. The SIMpull™ Reel maneuverable payoff system eliminates the need for additional equipment and makes it possible for one worker to safely and efficiently maneuver a 6,000 lb reel through narrow halls and doorways.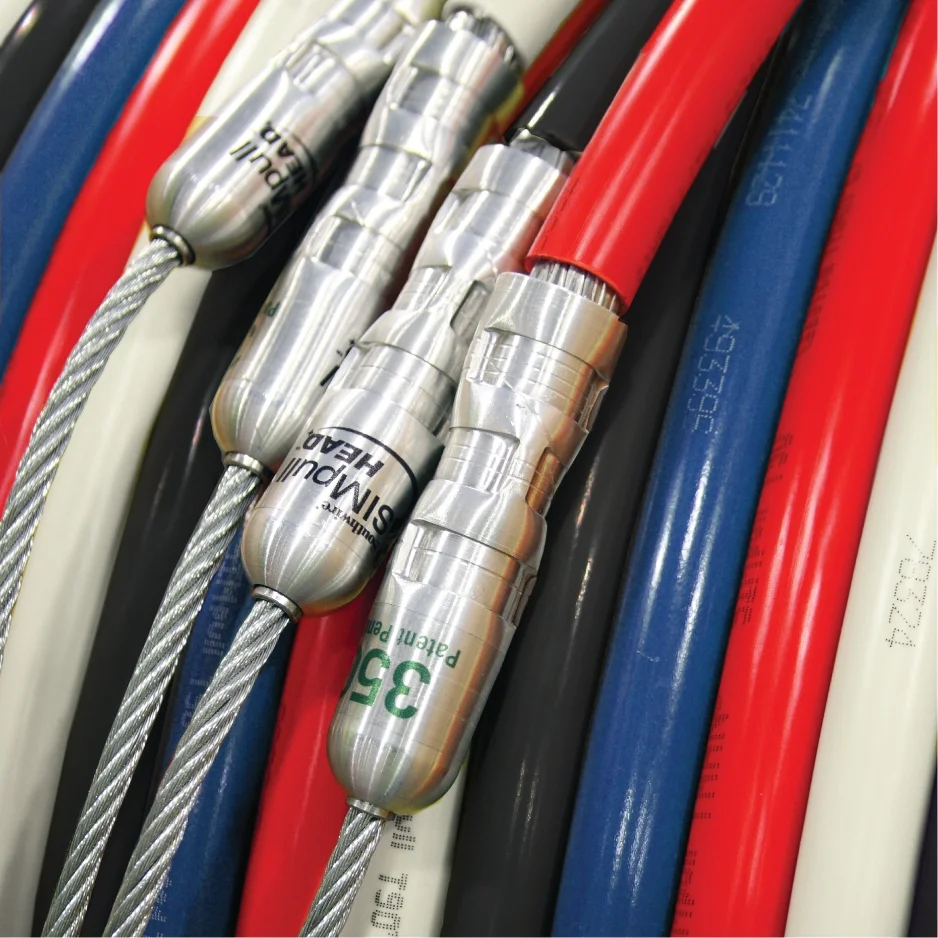 SIMpull Head™ pulling grips
Save time, waste, and clean-up with SIMpull Head™ pulling grips. The heads' low profile and staggered design ensure that they can fit through any conduit or bend. Reels can be pre-installed with SIMpull Head™ pulling grips for your convenience.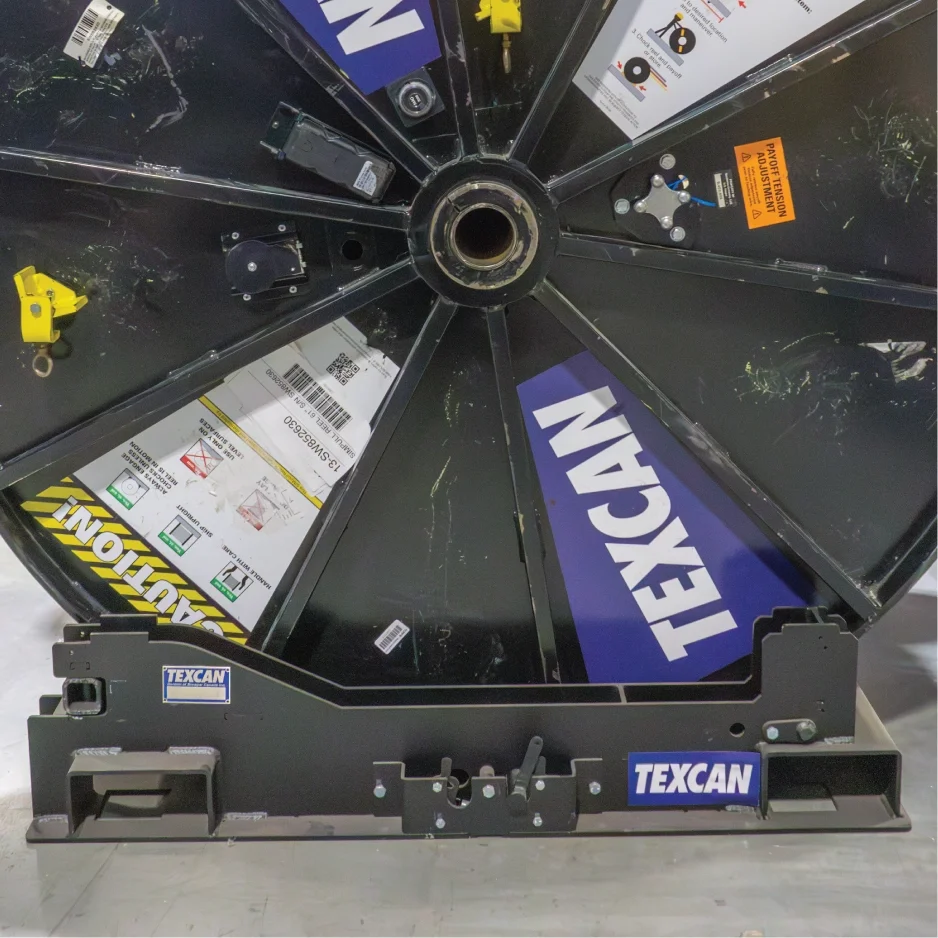 SIMpull™ Cradle
Southwire's SIMpull™ Cradle allows for easy, one-person operation to load and unload SIMpull™ Reels. A single contractor can payoff directly off the cradle and is forklift/pallet truck maneuverable.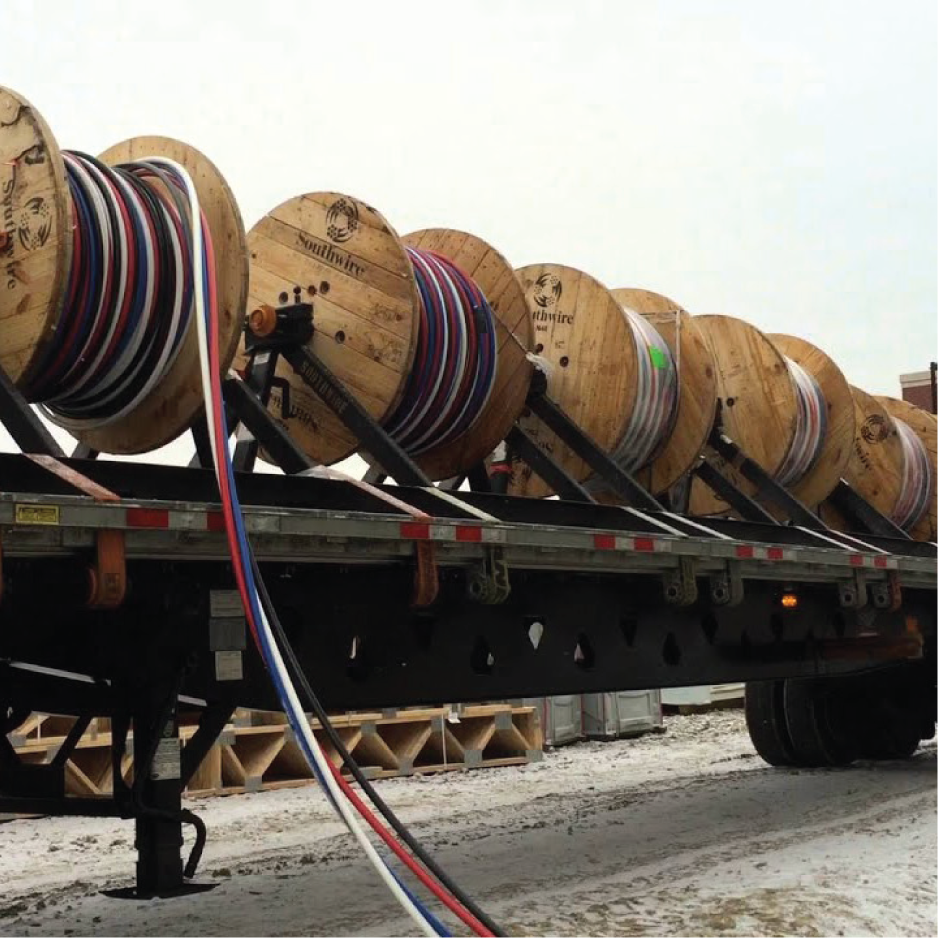 Simple Delivery
Have your colour, paralleled, cut-to-length reels, with SIMpull Heads™ pulling grips installed and delivered on SIMpull® Payoffs, on our SIMpull™ Truck. You can then move the reels on the payoffs to the pull site, or you can back a flatbed truck with SIMpull® Payoffs up to your jobsite, hook the rope to the pulling grips and start your pull.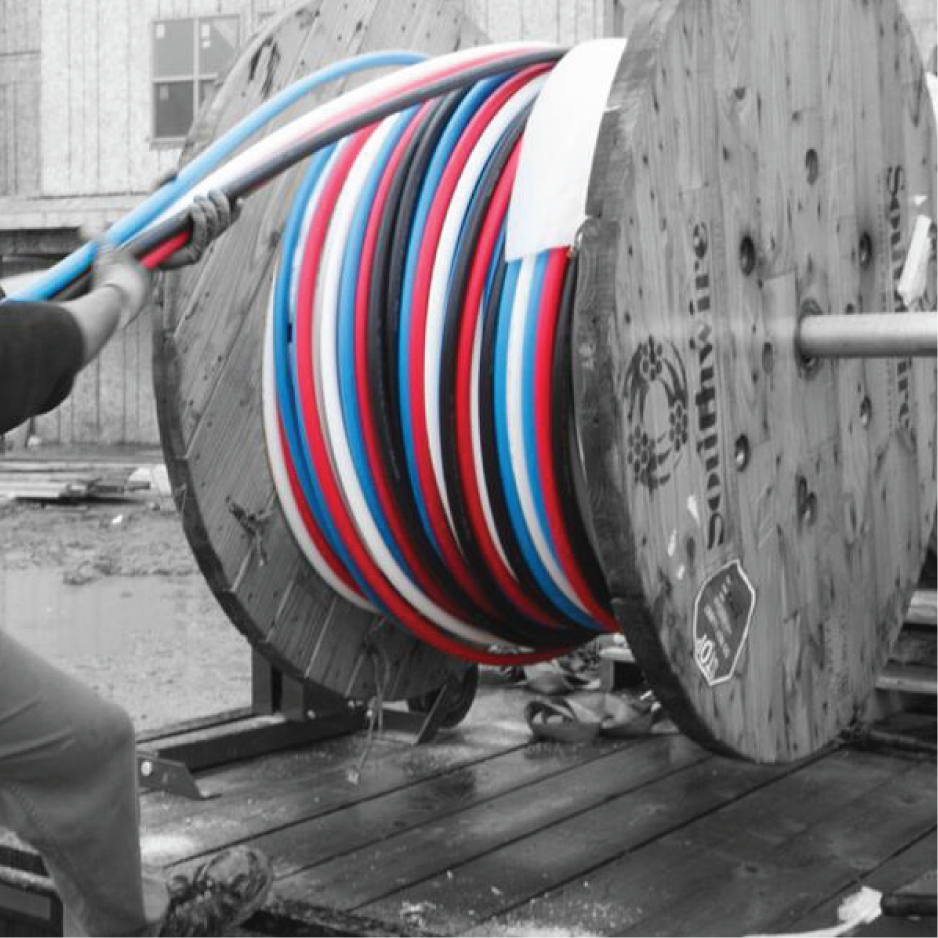 NoLube® SIMpull RW90™
Experience the next level of convenience and efficiency with NoLube® wire technology. Say goodbye to messy lubricants and hello to a cleaner, faster installation process. NoLube® SIMpull® cables are engineered to reduce friction, making cable pulling smoother and hassle-free.