A whole new way to pull wire
Southwire's SIMpull Solutions® speeds up installation time, creates a safer work environment, and revolutionizes the way you pull cable today!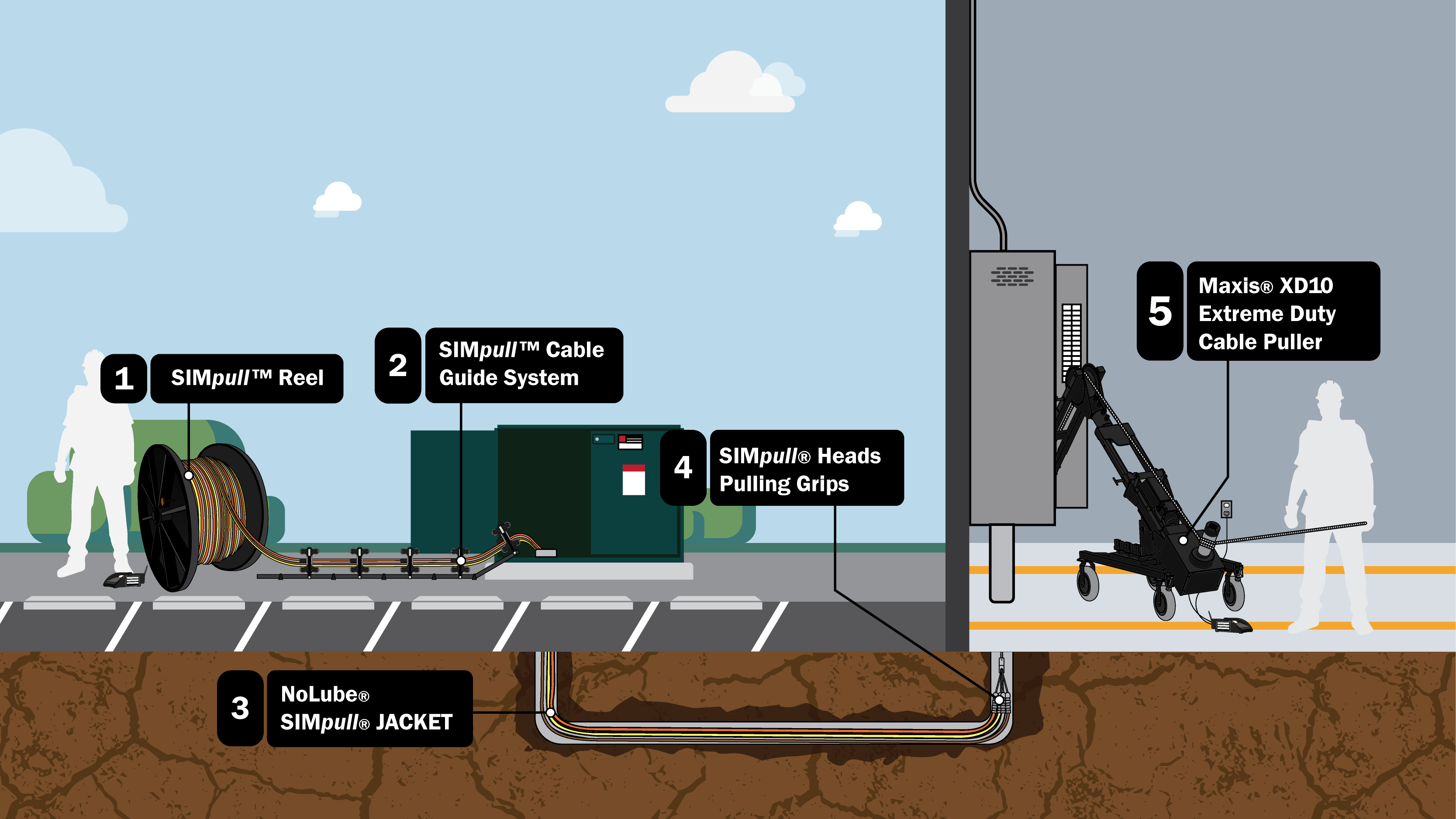 A SIMpull Solutions® System in Action
1. Southwire's SIMpull™ Reel
The SIMpull™ Reel Maneuverable Payoff System revolutionizes the job site by allowing one person to safely move a reel that weighs up to 6,000lbs. without the need for pallet jacks or other equipment.
2. Simpull®  Cable Guide System
The Cable Guide System is an integrated guidance system that allows wire and cable to be routed from a reel into a conduit or cable tray without human intervention. 
3. NoLube® SIMpull® Jacket
Simpull™ THHN® copper conductors are designed to be installed without applying a pulling lubricant. 
4. Maxis® Grips™
Maxis® Grips™ Pulling Heads feature a dual-lock pulling system, using both a cam lock head and a double braided wire, to quickly secure cable to rope without the feat of losing conductor.  
5. Maxis XD10 Extreme Duty Cable Puller
The Maxis XD10 EXTREME Duty Cable Puller is designed to get the job done, thriving in the most extreme pulling conditions. The XD10 allows you to pull faster and safer up to 10,000lbs.
SIMpull Reel™
A traditional cable pull typically requires a tremendous amount of labour, equipment, and time to move, set up, and pay off feeder cables safely. Southwire's SIMpull™ Reel maneuverable payoff system eliminates the need for additional equipment and makes it possible for one worker to safely and efficiently maneuver a 6,000 lb reel through narrow halls and doorways.
Maneuverable payoff system with independent rotating flanges and a separate rotating inner wheel
Allows one person to move a reel weighing up to 6,000 lbs/2,722kg without the need for pallet jacks and other equipment
Integral magnetic reel chocks and payoff tension adjustment
Significantly easier and safer to move reels throughout the job site
Fits through 32" wide doorways (reel size: 61" H x 30" W)
Can be placed right next to the feed conduit/point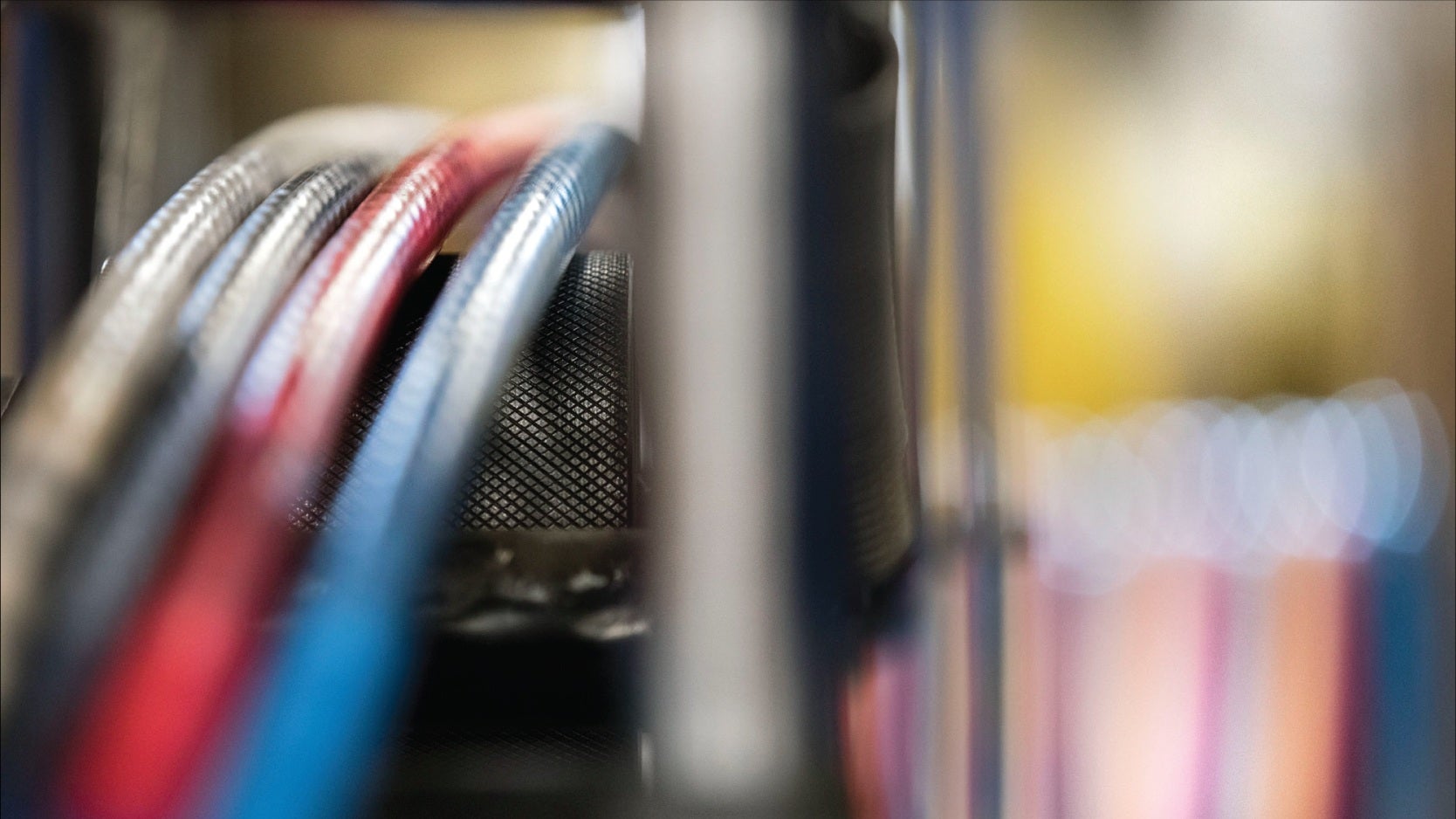 The Paralleling Process
Paralleled and stacked cable reels allow you to combine multiple cable runs onto one single reel. One reel can contain multiple stacks and both copper and aluminum cables. Stacked reels containing multiple pulls are separated by shrink wrap with an easy to pull Texcan Tear Tab for quick removal of the wrap. Our custom tagging system ensures that there's no mistake on where to pull the next cable run. Each stack is marked with length, destination, and customized labeling is available upon request.
Reduces scrap and clean-up
Speeds up installation time
Lowers on-site yard space requirements by decreasing the number of reels required at a job
Each segment can be cut-to-length
Customize your paralleled cable with the jacket colour combinations of your choice
SIMpull Heads™ pulling grips can be pre-installed to each circuit upon request
Product options include SIMpull NoLube® RW90, T90, and RWU90 (copper & aluminum)
Additional SIMpull Solutions® products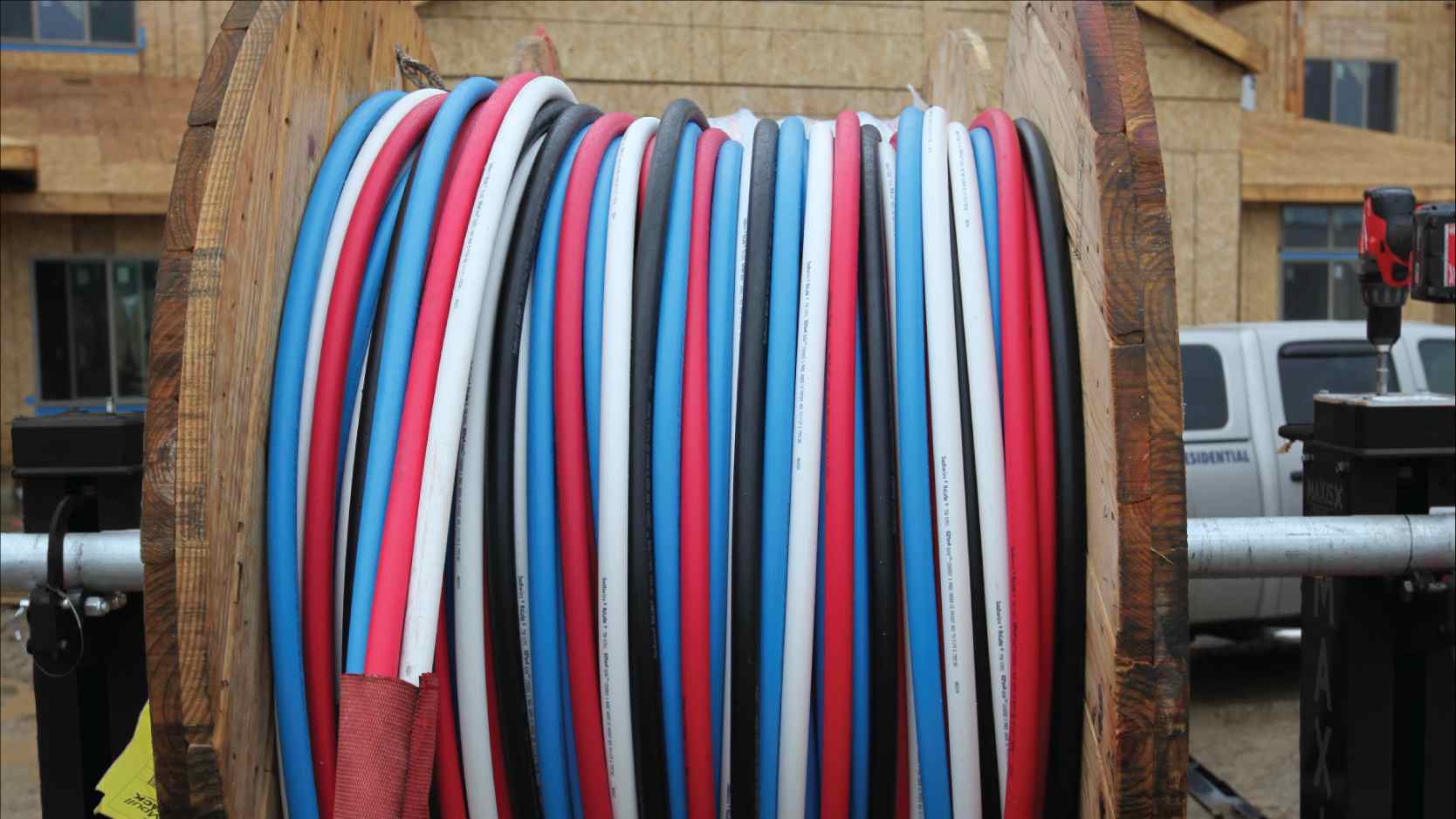 NoLube® SIMpull RW90™
Southwire's NoLube® SIMpull RW90™ can be pulled quickly and easily without applying lube. In real-world applications by electrical contractors, SIMpull RW90™ reduced installation time by an average of 30%. Available in a large assortment of colors for easy identification.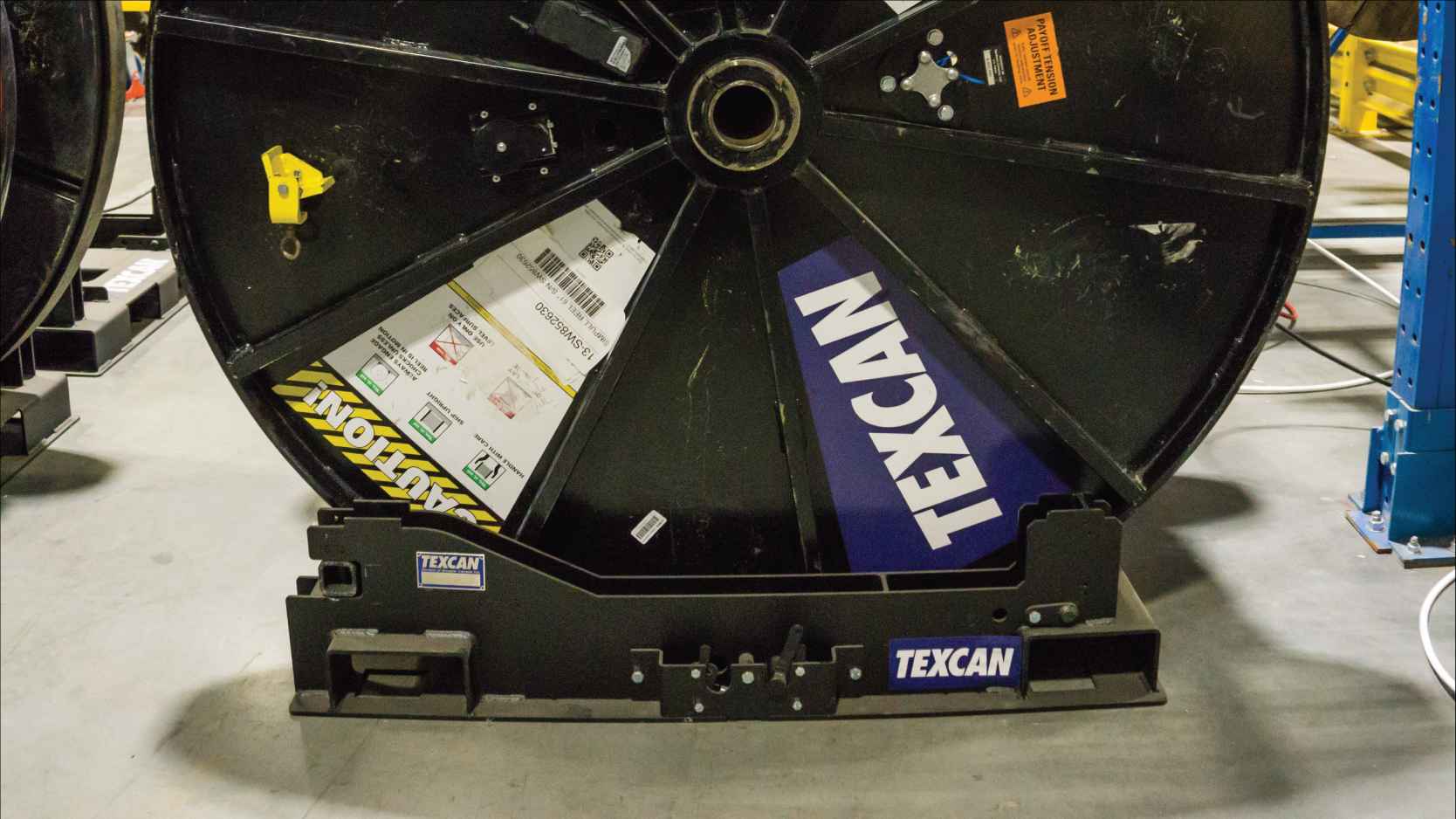 SIMpull™ Cradle
Southwire's SIMpull™ Cradle allows for easy, one-person operation to load and unload SIMpull™ Reels. A single contractor can payoff directly off the cradle and is forklift/pallet truck maneuverable.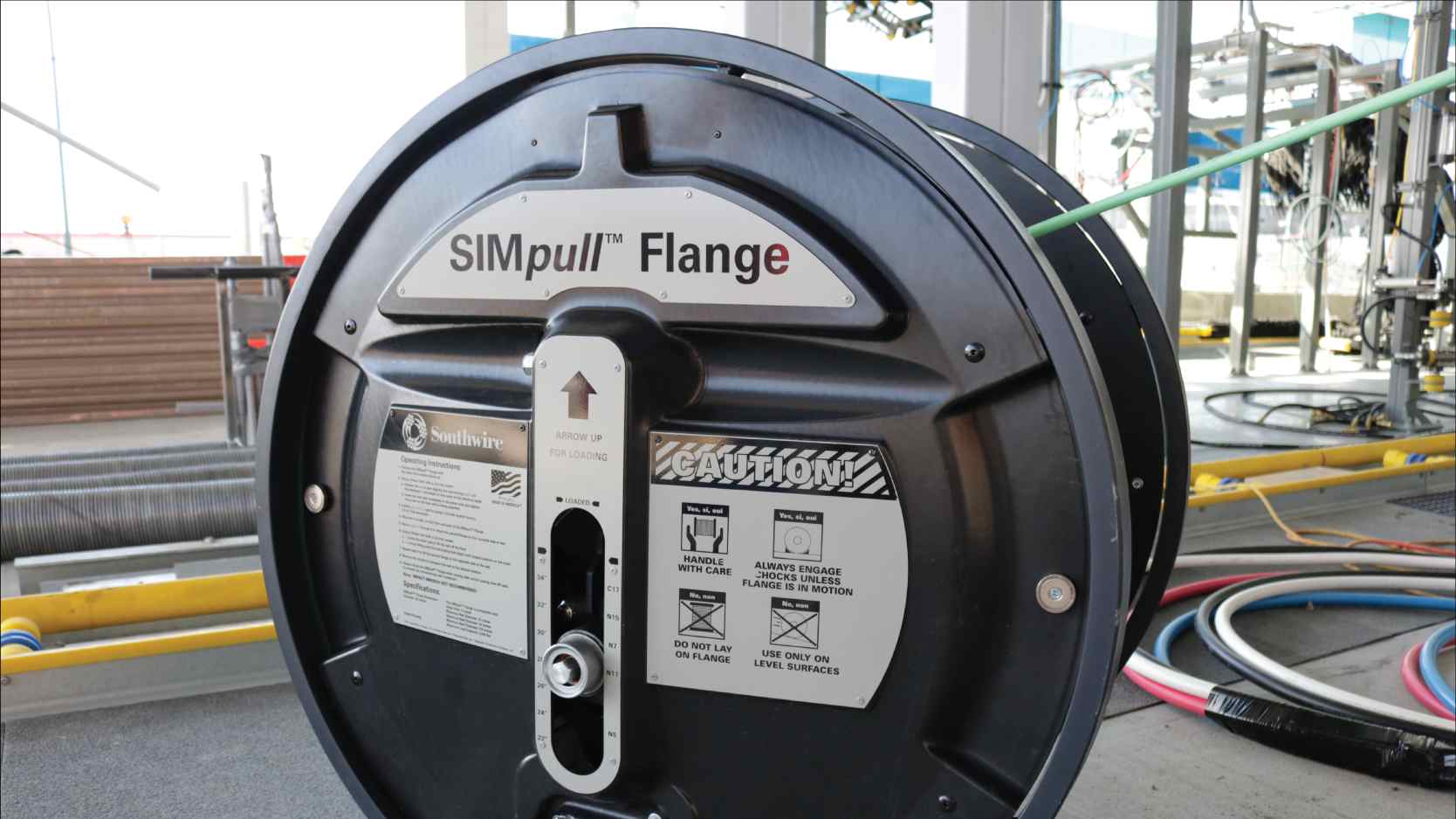 SIMpull™ Flange
With independently rotating flanges and reusable design, the SIMpull™ Flange removes the need for heavy jack stands on your job site. Easy to set up, 2000lb load capacity, and can be set up in minutes. This allows workers to move reels 34" and smaller with ease directly to a feeder point.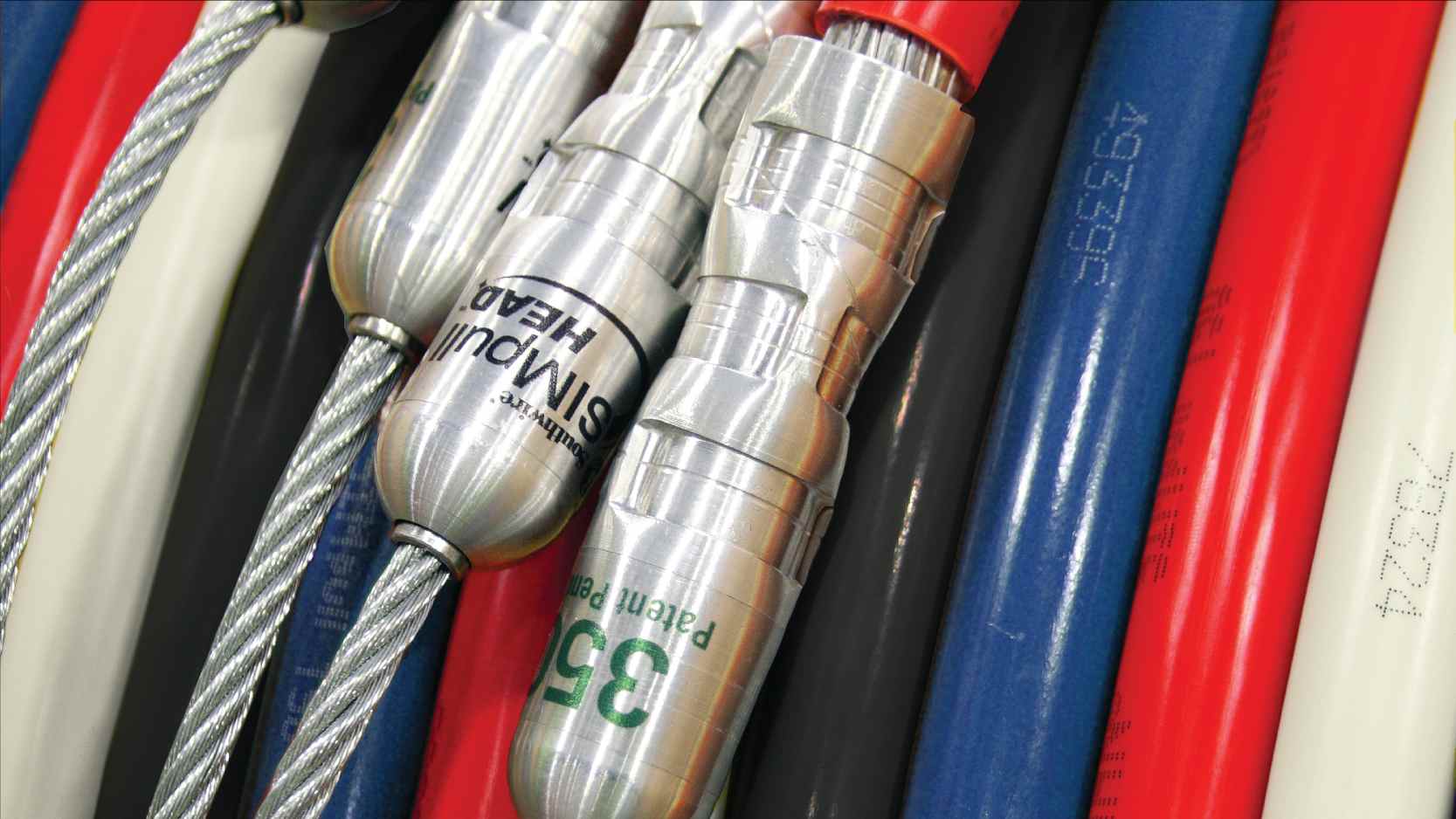 SIMpull Head™ pulling grips
Save time, waste, and clean-up with SIMpull Head™ pulling grips. The heads' low profile and staggered design ensure that they can fit through any conduit or bend. Reels can be pre-installed with SIMpull Head™ pulling grips for your convenience.